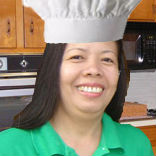 --
Education may be a broad topic, but it's one that we can all learn from. These movies all teach us something different, but they all have education at the core of them.
1. Higher Learning: This showed what the world of college life was really like and the adversities that were involved. It showed how students at college turned into adults and what sort of issues were present within a typical college campus. It had a great cast and involved a very intricate plot with twists and turns.
2. Dead Poets Society: This showed the impact that a teacher really can have in the lives of his students. This was centered around a boarding school and how one teacher with great influence and passion opened the eyes and the hearts of students in his classroom to do better.
3. Dangerous Minds: Another example of how a teacher can really influence the lives of her students, this is a great story. This has to do with a teacher with a strong background going into an inner city classroom and making a difference in the lives of kids that most people have forgotten about.
4. Precious: This girl is abused in every sense of the word and feels worthless, until she finds education. It takes one teacher actually caring about her and her well being for her life to change. She finds a new world within education and a teacher showing interest in her otherwise terrible life.
5. Music of the Heart: This shows what the New York City school system is like and is very uplifting and it speaks to the inspiration of a teacher with her students. It's an unlikely pairing and yet there is so much shown about how just one teacher with a great passion and dedication can change the lives of students forever.
6. Stand and Deliver: This won critical acclaim for the acting and the story that was told. This teacher went into a school where others would not and really helped to shake things up in the spirit of his students who desperately wanted an education.
7. Good Will Hunting: This speaks to how some students don't want or care to live up to their potential. When he solves a math problem, his potential is uncovered through a teacher and his life is forever changed as education becomes a very real possibility that could change him from here on out.
8. The Social Network: Though it is in fact the story of how Facebook was created, it shows a good depiction of college life. This shows the ins and outs of college living and particularly what the ivy league schools and its students are really like in real life. A very telling tale and a very interesting way that students can create just about anything.
9. Freedom Writers: Another tale of an excellent and very dedicated teacher, but this time it also focuses on the students specifically as well. These students want to change the world and they want to show that their skills and their ideas really matter. The teacher helps to highlight all of this and gives them the forum that they need.
10. School of Rock: This is just a fun movie and yet it focuses on education in a different level. A very unlikely teacher uses music to motivate and bring the students together and the story that unfolds is priceless as the kids play a big part in the fun of the movie.
We look to movies for so many things, and these are the best about education. They all have different points of views, but they all have great lessons involved with them.