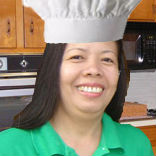 --
Foodies Galore will feature home cooked meals that hubby and I prepared, foods that the kids love, restaurant dishes and many others.
This blog features food reviews and recipes, cooking tips, restaurant reviews perhaps, beauty product reviews, beauty tips, cosmetics, fashion tips, and more. This is me exploring what most ladies are interested in as I try to prettify and reinvent myself in the process.
There are times that I also publish some yummy but light South beach Diet recipes to help those who are trying to lose weight.